In the Kabbalistic tradition, the letter "Yood" represents reaching one's full potential. As its numerical equivalent (10), Yood symbolizes the search for excellence.
Then, the Yood
looks like a flame that soars ever higher. Yood is Energy.
Finally, the calligraphy of the letter itself suggests a continuous upward movement like the one we – as high performers – are driven by.
Yood = Letter of Life
Performance Scale
The one single purpose of this venture is to participate in the betterment of the world (Tikkun Olam).
Pratically, it means that a susbstantial part of our revenue is entirely donated to meaningful projects which help accelerate individuals' life achievement worldwide.
When you work with us to achieve way more in life/business, you also participate in such a vision to unleash the potential of others.
Our modus operandi comes from the special operations world, where we spent  over 10 years leading dozens of operations. The method is:
Monitor – Target – Neutralize
Monitor the situation → Target one critical issue → Send commando to fix it
     →     
     →     
We brought the same method in business:
Once we have implemented our proprietary set of SaaS KPIs, we monitor the situation of the ventures we work with in our Business-War room. Second, we identify one growth obstacle / area of improvement our ventures are facing. Finally, we deploy our Scale commando to fix it and "neutralize" the growth obstacle they face.
Monitor – Target – Neutralize.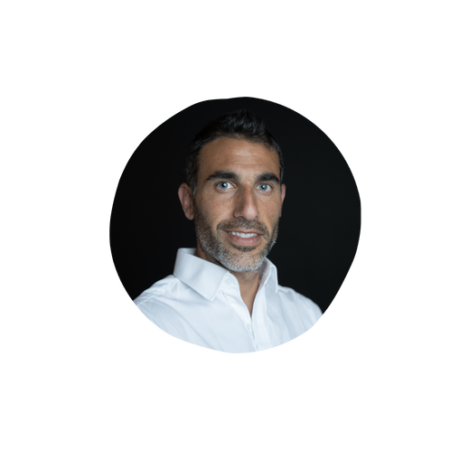 My name is Lionel, Lionel Benizri. I'm the active dad of 5 kids 👦👦👧👦👧
🪖 I'm a former Commando who started his journey in an elite IDF unit called "Duvdevan" in which I learned what Performance, Excellence, Brotherhood, and Leadership are about.
⏱️ I then spent over a decade protecting others' lives as a Shabak Security officer leading more than 100+ operations in high-risk environments while always pursuing personal goals I would achieve every year, because every second matters.
💼 I became an entrepreneur – in the Information management field – that led me to meet Bill Gates, serve clients, and partner with Deloitte.
📒 After my first EXIT, I decided to help others and build a 100 weeks scale program that any founder in the B2B market could follow in order to scale his business.
🏛️ I became the CEO of other SaaS companies I helped to scale in 2-3 years, regularly with at least 4X the valuation.
🕯️A fun fact about myself is that besides being a Serial CEO, Former Commando, and Startup Founder, I'm also a Rabbi, Sofer (Scribe), and Mohel.
⚖️  As a serial CEO and bootstrapped entrepreneur, I am thankful for every success I had but even more, for a specific failure I experienced in early 2015. That day, I concluded that everything is measurable, including Life and Innovation.
« Life can be Measured » rapidly became my life's philosophy that I later translated into a life performance dashboard and a business performance tool.
🚀 The Life Performance dashboard enabled me to achieve crazy life goals:
Completing 3 IronMan races
Writing 4 Books
Completing over 300 activities per year with my 5 kids
Producing 50+ Concepts in Growth & Jewish Thought
Coaching 2000+ entrepreneurs
Writing a Torah Scroll
Completing the Study of the whole Talmud.
Performing hundred of operations and more…
📈 The Business Performance Dashboard helped me to:
Scale and EXIT multiple SaaS companies.
Multiply by 6 the performance of the last business I led as CEO.
Measure the KPIs of hundreds of people
Bring laser FOCUS and extreme alignment in all businesses using Yood.
Boost growth and profitability of dozens of SaaS companies.
Today those performance dashboards help thousands of people to achieve way more in business and life.
I hope they will be useful to you as well.
— Lionel Benizri — Founder
Executive members & Strategic advisors